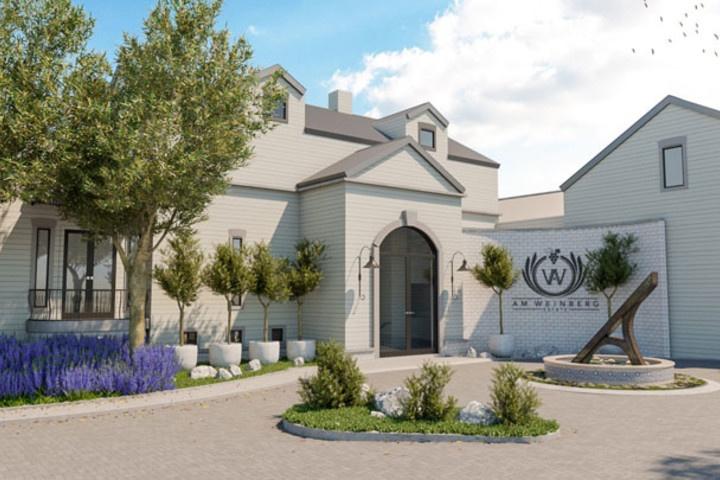 The Weinberg Boutique Hotel situated in the upmarket area of Klein Windhoek is a brand-new hotel in Windhoek. "Der Weinberg" has a history of being one of the finest and most noble restaurants in Windhoek. However, this superb restaurant closed its doors a few years ago. Since then the property has been further developed until the opening of this noble Boutique Hotel.
The elegant "Am Weinberg Boutique Hotel" offers 41 rooms and loft apartments respectively (also suitable for families with 2 adults and 2 kids) with rates ranging from N$ 2200 and N$ 3645 per room. The rooms are equipped with WiFi, a small safe, a large flat screen TV, coffee/tea station, air-conditioning and en-suite bath rooms.
Culinary delicacies are to be found in two restaurants with out- and inside seating. A superb wine menue goes without saying.
The Weinberg Boutique Hotel also offers a Spa with a variety of massages and other offers to spoil its guests.
More information: http://www.amweinberghotel.africa
All pictures Copyright Am Weinberg Boutique Hotel