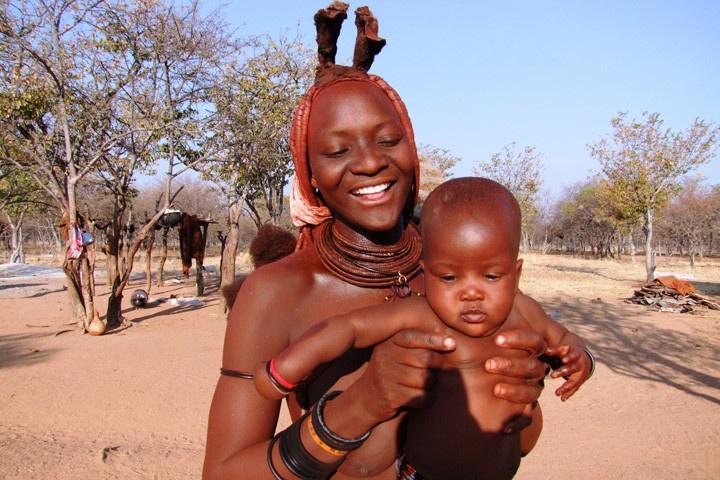 Should you wish to visit traditional Himba tribes on your journey through Namibia, there is no need to travel as far as Opuwo or Epupa.
The Otjikandero Himba Village is ideally located only 20 km from Kamanjab on the C40 to Outjo. Visits are N$ 350 per person for a 1-2 hour tour and pre-bookings are essential. Guided tours only at 8h00 Am, 10h00 AM and 16h00pm. More about the Otjikandero Himba Village.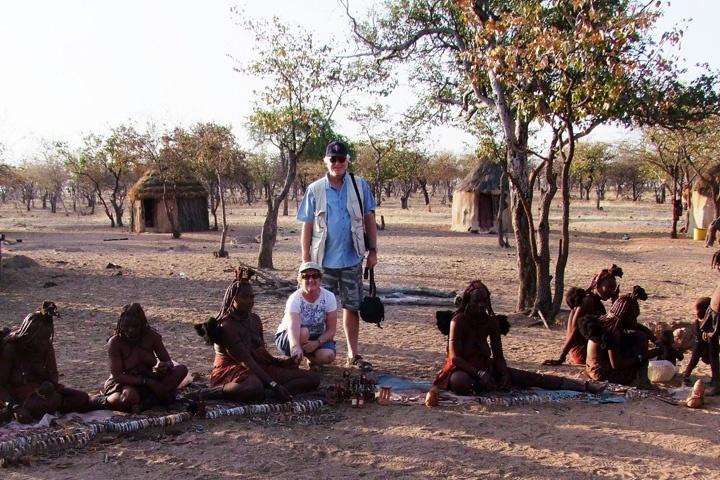 Onjowewe - The house on the rocks
On the same property, not far from the village, one also finds the uniquely styled 'House in the Rocks" Onjowewe, which was formally built for a movie set, but re-furbished into a rustic and original accommodation establishment. It features 3 separate bedrooms on 2 levels with 6 Single and 3 DBL beds, en-suite bathrooms, a rustic kitchen on floor level, a spacious open-plan living & dining room room with a large outside entertainment area inclusive of a beautiful pool. Due to the popular demand of Onjowewe, the owners introduced Onjowewe Bush Camp in May 2016.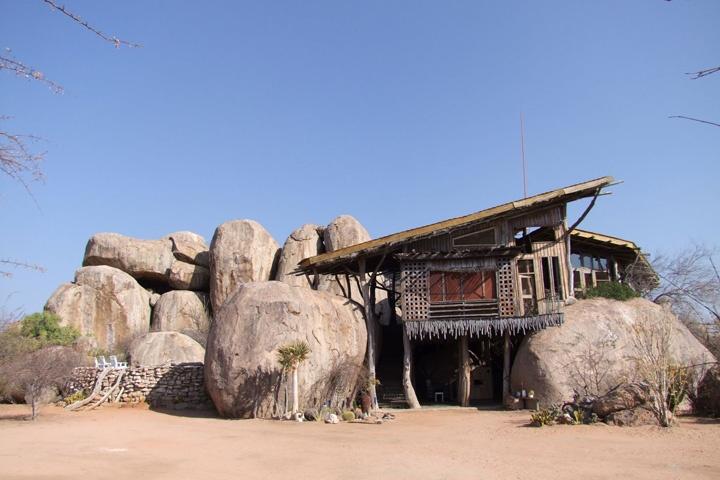 The Bush Camp is situated at the adjacent Campsite #3. It features 2 roomed canvas style tents. One has a double bed & the other 2 twin beds. There is an hot water ablution block with 2 showers & 2 toilets as well an Entertainment Braai area with a splash pool & relaxing area. The Bush Camp is available for Self-Catering or on DBB option like Onjowewe House. The House and the Bushcamp are booked for only ONE private party at the time, either on self-catering or catered basis. 3 additional campsites with each it's own ablution block are available, too.