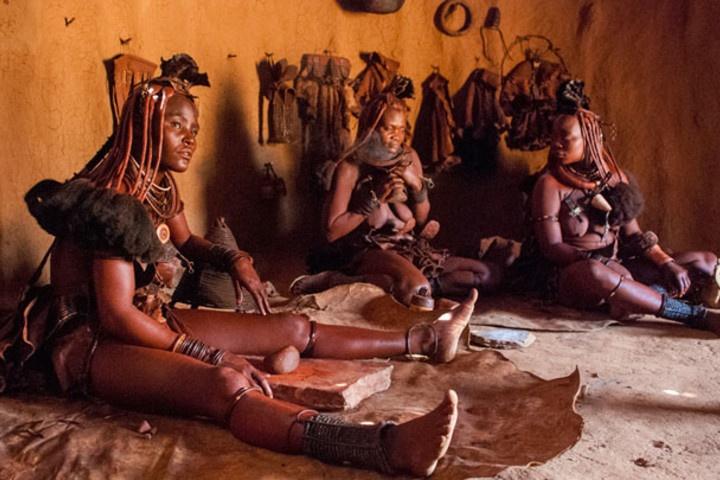 The Ovahimba Living Museum is situated 40 km north of Opuwo. Here the traditional culture of the Ovahimba can be experienced close up. Several activities are offered, for example a guided tour through the village, a bush walk, body painting etc.
Especially interesting for guests that have been to other Ovahimba projects and who have more time at hand, might be the hand craft workshop, like the black-smith, pottery or wood carving. Also body painting a la Ovahimba can be arranged and even a traditional wedding ceremony for honeymooners.
All income generated stays with the actors and management of the Ovahimba Living Museum. The Living Culture Foundation which supports the projects as well as many Living Museums throughout the country does so on a purely voluntary basis.
Many pictures and all further information can be found here: https://www.lcfn.info/ovahimba