About Us

Lisa Berl - Compass Travel Namibia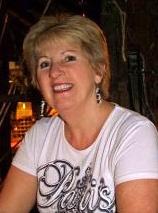 Compass Travel Namibia was founded by Lisa Berl in March 2008. The company is registered with the Namibia Tourist Board as Tour Facilitator with NTB NR TFA00157 and is also member of the Hospitality Association of Namibia (HAN).
During her employment with some large tour-operators in Namibia, Lisa accumulated a wealth of knowledge in the field of tourism marketing, tour-designing and tour-processing. Lisa's direct tourism experience now spans over 33 years, since she settled in Namibia.
Her previous 15 year position as Sales & Marketing Manager enabled her to attend international trade fairs all over the world, forming numerous successful business partnerships in the process.
Having adopted Africa as her home, after emigrating from Austria 49 years ago, Lisa knows Southern Africa's destinations very well. She worked in the hospitality industry and also as freelance journalist in the early days and began travelling Southern Africa at every opportunity. The African bush environments lead her to develop a passion for photography and creative writing. She has seen Africa at 'its best' on some rough trekking & camping trips to Botswana, Zambia, Zimbabwe, Tanzania & Mozambique.
Lisa lived in South Africa and Botswana for many years, but has settled permanently in Namibia 33 years ago.
Compass Travel Namibia strives to offer travel enquiries timeously and efficiently. The company also supports various charitable organisations and conservation foundations (f.ex. Save the Rhino Trust, AfriCat, Cheetah Conservation Fund and the TOSCO Trust) and is member of the Namibia Bird Club. The protection of Namibia's fragile environment and conservation of wildlife is close to our heart!
Namibia the Land of wide open spaces waits to be discovered by you!
We look forward to showing you our 'civilized and organized African Gem' by arranging your perfect Namibia holiday!.