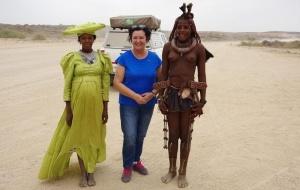 Back home in Poland, we now miss Namibia's blue sky, fresh air, starry nights, polite people, amazing landscapes, free walking animals, and blissful silence.
Everything we experienced was different and new, despite our visits to more than 50 other countries on different continents.
We recommend everyone who asks about our trip to visit Namibia and consider to cooperate with Compass Travel office.
Thank you for the perfect trip preparation with full professionalism. Everything was like you described.
We were impressed with our guide Toni, her knowledge about the country, its geology, history, wildlife and human behaviour - this was a great experience! We hope we will come back to Namibia one day.
Danuta and Marek - Poland Oct 2019