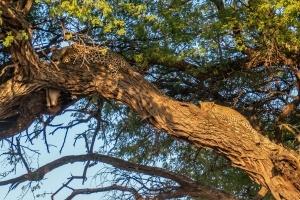 Our third trip through Namibia & the Zambezi Region has again been a great experience, we have collected lasting memories.
It was a special joy to do this trip with Lutz as tourguide again; Next to his perfect driving and care, we also had many interesting conversations. This has also brought us closer to Namibia once more.
We were perfectly cared for by Daphne & Mervil at Simwanza House in Kasane; The cottage is a perfect alternative to avoid the high costs of other accommodation in Botswana or in Vic Falls.
A special highlight this year was the sighting of a leopard with prey and a young one in a tree. Speaking for the whole group, many thanks for your perfect organisation.
Ladner Group - Germany - Sep 2019