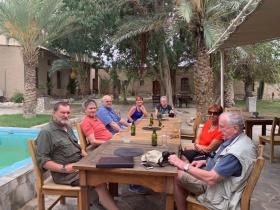 This years tour through Namibia with my friends was again a full success.
The drive through the Kgalagadi Transfrontierpark was especially noteworthy, which we would definitely like to repeat again. Also the Sandwich Harbour Tour was an unforgettable experience.Travelling during Jan/Feb months was one of the best trips I have ever undertaken in Namibia.The chosen lodges were all perfect and my travel companions were totally happy with it.
The next Namibia trip will definitely be booked with Compass Travel again.
Weissenboeck group - Austria - Jan/Feb 2020