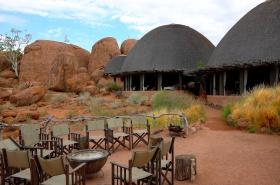 Everthing was perfectly organized! We had a phantastic and unforgettable holiday and were lucky to catch the flight home before the travel regulations changed again.
We were glad to have done the far distances to the Zambezi/Chobe Region by flight. The rest of the days on self-drive basis were leisurely and perfect as well, with a trip-ending at the wonderful Mowani Lodge.
We are coming again!
Isabel & Benjamin
Austria - Oct 2021